How to Coordinate Indian Couple Outfits for a Perfect Look
Indian couple outfits can vary depending on the occasion, culture, and region.Many couples wear matching outfits to relay a message for a special occasion, like a baby or engagement announcement. Some couples just like to wear matching couples shirts as an inside joke. Wearing cute matching outfits shows others that you and your partner have a special bond.Since the 17th and 18th centuries, couple outfits have been a common fashion option. At this time, men and women usually wore matching colors and fabrics in their clothing, as well as the same style of shoes. This was thought to guarantee both that the couple appeared united and that they were deeply in love. By donning complimentary colors and styles, couples today have more freedom to express their individuality while maintaining a unified appearance. Couples who take their fashion cues from celebs and influencers are more likely to do this now.Matching couple outfits are great for showing off your special bond. Popular choices include matching t-shirts or sweaters, or coordinating colors for a more subtle look. For a sporty style, try coordinating sweat gear like hoodies and joggers, or dress up with classic denim jeans and crisp shirts. Accessories like scarves, hats and sunglasses can give your look an extra bit of flair. No matter what your style, there's a couple outfit for you! Indian couple outfits are traditionally worn by couples during special occasions such as weddings, festivals, and formal events. These outfits are designed to complement each other and create a cohesive look for the couple.
Some popular Indian couple outfits include:
Matching Sherwanis and Lehengas:
Lehengas are long skirt and blouse combinations worn by women, whereas Sherwanis are a traditional Indian garment worn by males. To create a coordinated appearance, couples can choose matching Sherwanis and Lehengas with coordinating embroidery or color patterns.
Kurta Pyjamas and Sarees:
Men wear Kurta Pyjamas, a traditional Indian attire, while women wear Sarees, a long drape. To create a coordinated appearance, couples can choose complementary-colored Kurta Pyjamas and matching sarees.
Matching Kurtas:
Kurtas are long tunics that are worn by both males and women. Couples can put together a coordinated appearance by selecting matching Kurtas in coordinating hues or patterns.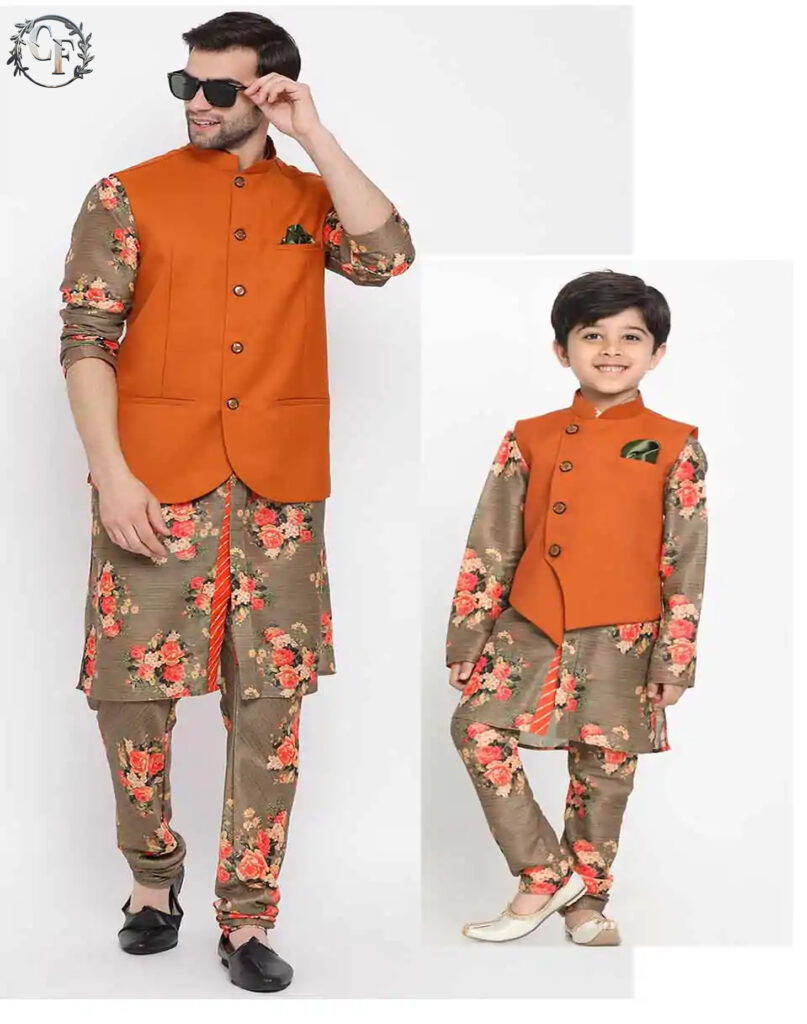 Indo-Western Clothes:
Indo-western clothing combines western and Indian fashions. To create a coordinated look, couples can choose matching Indo-Western clothing with comparable cuts, patterns, or colors.
Matching Jewelry:
Couples can complete their ensembles with coordinating jewelry, such as necklaces, bracelets, or earrings, to give it a coordinated appearance.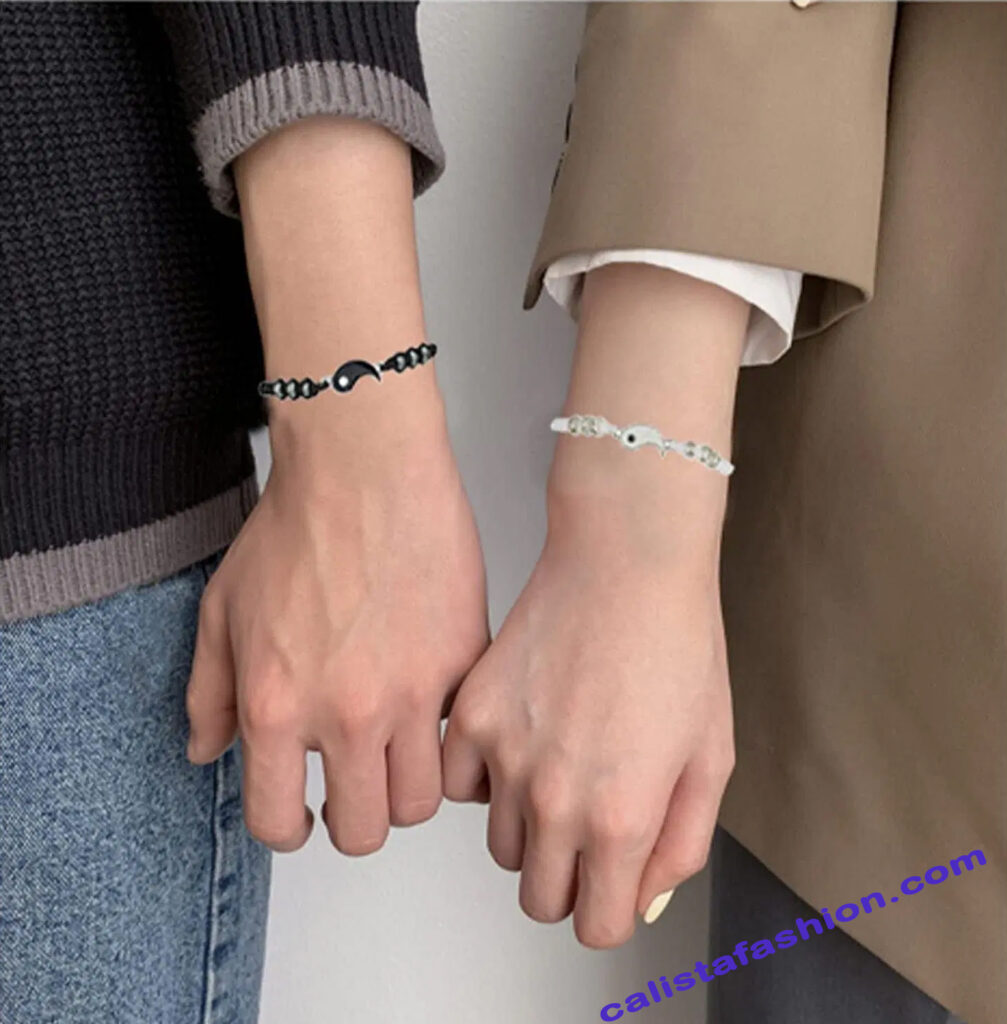 12 Interesting Facts about Indian Couple Outfits:
Indian couples can appear stunning in traditional clothing like a dhoti kurta or a churidar salwar kameez. Choose a lehenga or anarkali for the bridal and a lightweight, embroidered kurta and pants for the groom for a contemporary touch. He should wear a colorful, intricately embellished sherwani, and she should wear a heavy, zardosi lehenga or gharara for a more formal event. Statement jewelry and gold bracelets will finish off the outfit.
Planning an outfit together for a special occasion is a great method for two people to coordinate their looks.
Many couples choose to coordinate their outfits not just for weddings but also for    special occasions and date evenings.
Neutral tones like white, gray, and blue are the most common colors for couple's    attire.
You can also use your imagination and combine bright, fun hues.
Choosing a color scheme that is complementary, contrasting, or similar to one another is another method to match.
Couples are increasingly wearing plaid and stripes to create intriguing outfit matches.
Hats, jewelry, and scarves are just a few options for finishing touches to complete the appearance.
The pair can experiment with matching prints and patterns or opt for a color scheme that is complementary.
Using mix-and-matching methods, such as donning one outfit in a solid color and the other in a print, is another excellent way to dress in couple's outfits.
Menswear-inspired ensembles are also becoming more and more popular, and they're perfect for women who want to stand out.
For more edgy looks, couples are also combining and coordinating items like blazers, baseball caps, and sneakers.
Families and groups of triplets can match their outfits as couples, too!
6 styling suggestions for matching outfits to wear together:
Choose contrasting hues of the same color.
Wear outfits with the same pattern.
It's Power Suit Time.
Accessorize in accordance with your partner's look.
Style A Single Fashion Item In Various Ways.
Choose a dress code or theme.
Conclusion:
In the 1950s, twinning became fashionable among couples. Couples would dress in comparable clothing styles or items as part of a matching or coordinating fashion trend. Young couples were the target market for this trend, which fashion brands started to pander to by making items that complemented or matched each other's outfits. It was a fascinating fad that is still widely adopted today.Combining opposing hues with a common gray tone will make your outfit look put together. Choose a neutral color scheme for one companion, such as brown and olive, and for the other, brown and white. To avoid wearing only one shade of brown, choose various brown hues for your clothing.Some sensual romantic hues include bottle green, violet purple, raspberry pink, and ruby red.Any couple's wardrobe must include at least a few ensembles for couples. To make accessorizing and coordinating the outfits simpler, many couples decide to store them together. Couples can decide which outfit suits a specific occasion by storing them together. Couple outfits are a fantastic way to showcase a coordinated and fashionable look, whether they are dressy or casual. To complete the look, don't neglect to wear the right shoes and accessories.