Welcome to our blog, Crop Top Blouses: A Trendy and Comfortable Summer Essential. It's time to update your wardrobe with new, energizing pieces when the days lengthen and the light beams brighter. One summer clothing item sticks out as being both fashionable and comfortable: the crop top blouse. This adaptable outfit has grown beyond its '90s roots to become a summertime must for everyone trying to look stylish and stay calm.
Table of Contents
The Evolution of Crop Tops
The history of crop tops is extensive and goes back many years. They began as midriff-baring swimsuit cover-ups in the 1940s, but they evolved into other styles throughout the 1960s and 1970s to represent the shifting cultural attitudes of the era. But crop tops took off in the 1990s, helped by celebrities like Britney Spears and the Spice Girls.
Crop top blouses have experienced a tremendous makeover in recent years. They've lost their significance with adolescent disobedience and transformed into a chic and adaptable wardrobe essential. Let's look at the reasons why crop top blouses have established themselves as a stylish and practical summer staple.
Beat the Heat in Style
Crop top blouses are, first and foremost, a sensible option for hot weather. It's critical to maintain comfort and coolness while the temperature rises without losing elegance. Crop tops are the ideal solution since they let you reveal just enough skin to help with temperature control and add a little charm to your ensemble.
Imagine yourself ambling through a fair in the summer, enjoying the sun and a light breeze across your midriff. You may enjoy the season in style while feeling pleasantly cool if you wear a crop top blouse.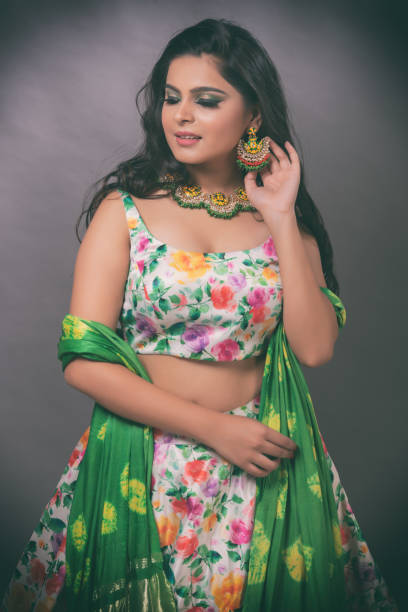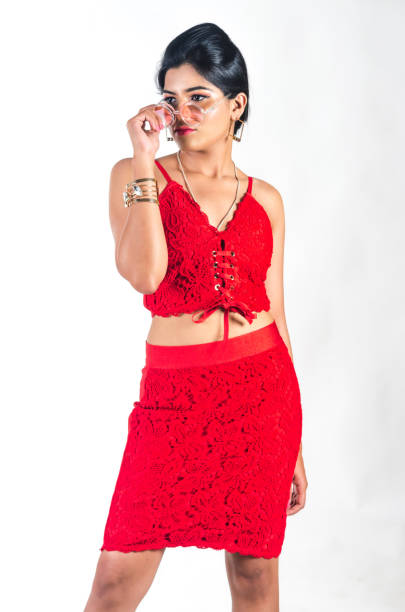 Versatile and Stylish
Crop top blouses are incredibly versatile, one of their most alluring qualities. There is a crop top for any occasion because they are available in such a wide range of styles that range from casual to formal.
An unstructured, roomy crop top and high-waisted shorts suit a carefree beach day. You may easily achieve the traditional beachy style by adding sandals and large sunglasses. On the other hand, if you're going out for the evening, a structured, form-fitting crop top with a high-waisted skirt and shoes can make a lovely, fashionable outfit.
Embrace Body Positivity
Crop tops present a special chance to embrace self-confidence and body positivity. No matter what size or shape their bodies are, these clothes give people the confidence to love them. Everyone can find a crop top thanks to the variety of cuts and styles.
You don't simply put on garments when you wear a crop top; you also wear confidence. You're saying that your body is lovely just the way it is, and you have every right to show it off in a way that appeals to your sense of fashion and comfort.
Mix and Match Fun
Crop top blouses offer a variety of outfit options. They encourage you to play around with patterns, colors, and textures to develop your distinctive summer look. Crop tops offer countless opportunities for creative expression, whether you choose to pair floral prints with denim or a bright color with a whimsical motif.
Crop tops can also be accessorized or layered to create various appearances. Put on a thin cardigan or kimono for an air of sophistication, or wear a dramatic belt around your waist to draw attention to your contours. Your creativity is the only constraint on the possibilities.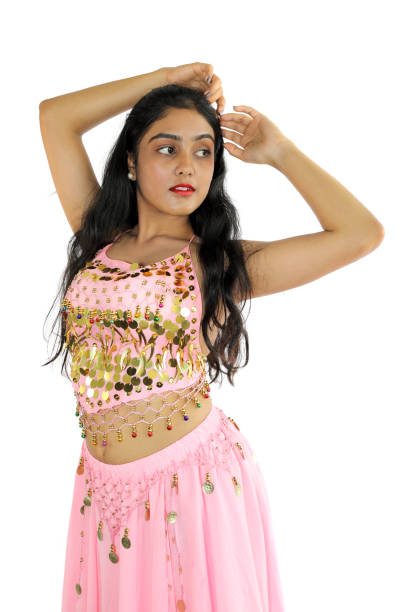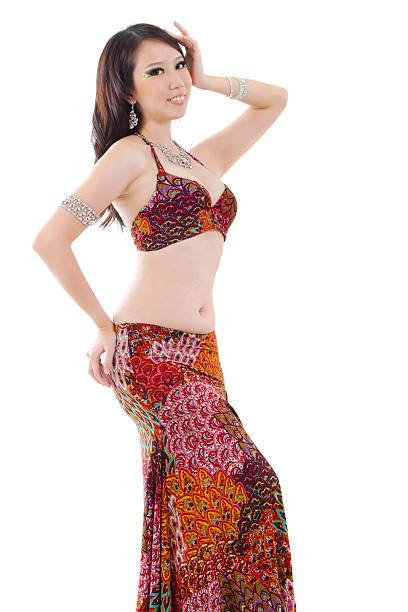 How to Style Crop Top Blouses?
Now that we've discussed why crop top blouses are a summertime need, let's explore some fashion advice for maximizing these adaptable pieces:
High-Waisted Bottoms: Choose high-waisted bottoms like shorts, skirts, or pants to go with your crop top blouse. High-waisted clothing gives you a balanced look and emphasizes the narrowest section of your waist.
Layering: Consider layering if you want extra coverage or to change the look of your crop top from day to night. Underneath your crop top, a tank top or bodysuit can give your face more depth while keeping you at ease in a variety of settings.
Accessories: Make a statement with your crop top combo by adding well-chosen accessories. The hourglass impression can be achieved by wearing a statement belt around your waist. A little extra glitz can be added with layered necklaces, large sunglasses, and a floppy hat.
Footwear: The footwear you choose can have a big impact on how you look. Choose strappy heels or wedges to spice up your crop top for the evening or pair it with sneakers or espadrilles for a casual day out. For a carefree summer mood, don't forget your chic sandals.
Conclusion
Crop top blouses are more than just a fad; they are a chic and useful option for remaining cool and fashionable during the hottest months of the year. These adaptable clothes have changed significantly from their midriff-baring beginnings, becoming a fashion statement that encourages people to embrace body positivity and exhibit their distinctive sense of style.
Don't be afraid to add crop top blouses to your collection as you traverse the hot summer days. Crop tops can keep you cool and fashionable all season long, whether you're drinking iced coffee at your favorite cafe, dancing the night away beneath the stars, or just taking a stroll along the beach.